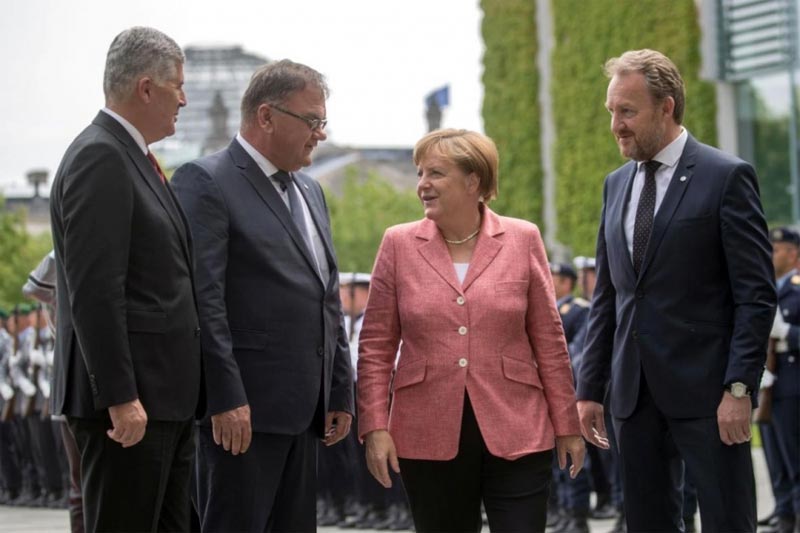 BANJALUKA – Republika Srpska President Milorad Dodik said that the producers and processors are to decide on the offer by German Chancellor Angela Merkel to settle the damage caused to the farmers by adapting the SAA.
"If they agree with the proposed model, we will support it, and if they refused to do that – we will not," said Dodik.
He has stressed that Merkel recognised the harmfulness of adaptation of the SAA for Republika Srpska and offered the opportunity to provide support through the allocation of specific funds to settle the losses.
"She has had a greater awareness on this issue than those sitting in Sarajevo. If we did not point out the problem, everyone would applaud and no one would have looked back at it," said Dodik.
He has announced that he will meet with German Minister of Agriculture on July 13 in Istocno Sarajevo to talk about a possible adaptation of the document and assess the possibilities of how to settle the damage to the farmers in accordance with the promise made by Markel.
"We know exactly how big our losses are in this regard thus we will present them. Direct annual loss of agricultural producers is BAM 220 million, excluding indirect losses; a loss in the Republika Srpska Budget is approximately BAM 70 million. These are the losses that need to be settled so that the producers and processors could adapt their production to the new conditions," said Dodik.
He has added that if these funds are provided, there should be no problems with the adaptation of the SAA. (Srna)