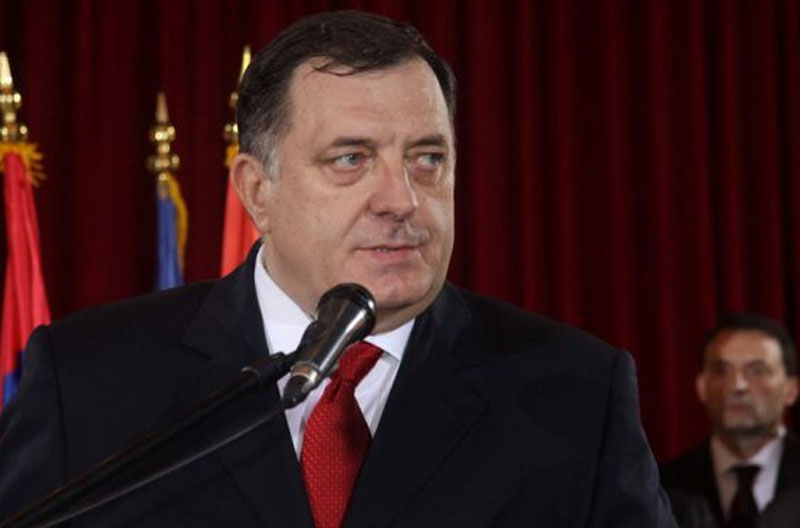 Banjaluka – Republika Srpska President Milorad Dodik feels that the EU accession policy in BiH cannot be different than in other countries, saying that the key problem is lack of consensus within BiH.
"As regards Republika Srpska, it responded positively to all questions put by the EU, from the Sejdic-Finci issue to the coordination mechanism. We solved all the problems, and when the FBiH is ready to solve any problem of its, we will be ready for talks," Dodik told reporters.
According to him, Republika Srpska is suffering much harm by the failure of the FBiH to solve the Sejdic-Finci issue or the coordination mechanism, for BiH has to move towards Europe and certain solutions "which may help the economy."
Dodik stressed that the position of the Republika Srpska Cabinet pertaining to Rasklopna Oprema, Istocno Sarajevo, is quite clear and that all the company's workers who worked there will be compensated, which no one should doubt.
Commenting on the reports the Interior Ministry has forwarded to the Istocno Sarajevo District Prosecutor's Office against the former directors of Sume Srpske and the Republika Srpska Geodetic Office, the President said that this shows no one has protection.
"This is proof that the institutions have the right attitude towards issue of organised and other crime," Dodik said.
Reacting to the statement of Socialist Party president Petar Djokic that managing and supervisory bodies ought to be abolished, Dodik said that that is not possible though economisation in some bodies is, which, he added, is what the Cabinet is doing.(SRNA, TSN)