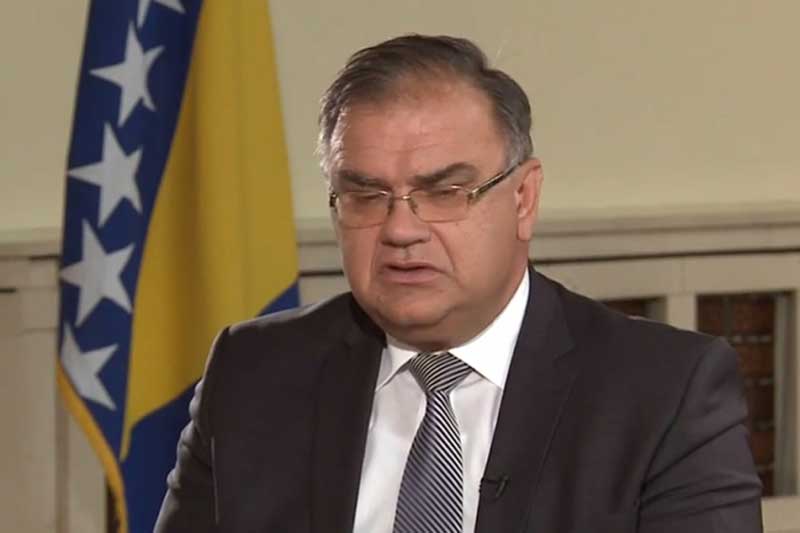 KOTOR VAROS- Mladen Ivanic, the Serb member of the Bosnian Presidency, says the Constitutional Court's decision rejecting the application of the Srpska National Assembly will make things in the country worse and that it will take much reason to avoid further deterioration of the security situation.
Ivanic stated in Kotor Varos that the decision was expected from the court whose members came from the Party of Democratic Action /SDA/, the party accommodating the requests of the Bosniak member of the BiH Presidency, Bakir Izetbegovic.
"To me, it is the decision of the National Assembly of Republika Srpska that counts. I am a man who respects Srpska's institutions and I don't intend to give that up," said Ivanic.
He expects to see a boiling atmosphere in the political scene in the coming days.
"Every one of those who wanted to promote Bosnia and Herzegovina by force have received an opposite thing, because a spiteful environment has been created. I urge the National Assembly to pass a law declaring January 9 the day of Republika Srpska's statehood, the day of the Serb freedom or whatever it may call it, but stating that January 9 should remain a holiday that the Serbs will celebrate as their biggest holiday, because we are entitled to it," Ivanic said.
He concluded that no games or motions by Izetbegovic could prevent that from happening.
Earlier on Saturday, the BiH Constitutional Court rejected an application by the Srpska National Assembly to re-examine the Court's November 2015 decision declaring the Srpska Day, January 9 unconstitutional.
Examining a request by the State Presidency Chairman Bakir Izetbegovic regarding the Srpska National Assembly decision to hold a referendum on the Srpska Day, the Court adopted a measure to temporarily suspend the entity parliament's decision.
The referendum has been scheduled for September 25.