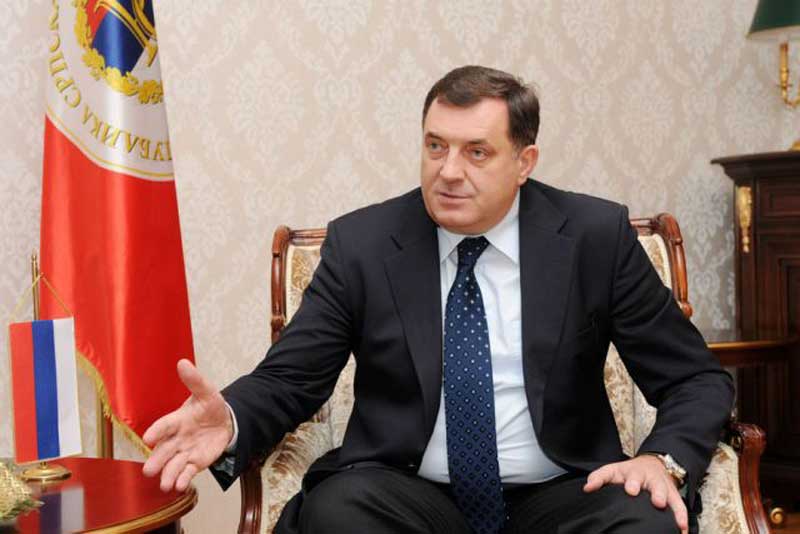 BIJELJINA – Commenting on the BiH Constitutional Court's Saturday decision, Republika Srpska President Milorad Dodik told Srna that the referendum on the Srpska Day will not be postponed and called on the entity citizens to go out to the polls on September 25.
"I wasn't expecting different behaviour from the political body calling itself the Constitutional Court. Seeing repeatedly wrong political decisions to the detriment of the Serbs, nothing is surprising," said Dodik.
He pointed out that the Bosnia and Herzegovina Constitutional Court could not suspend the decision of the Srpska parliament.
"They cannot suspend our decision. Our decision can only be suspended by the National Assembly, but the National Assembly is not going to deliberate on the matter and we will definitely hold the referendum," said the entity president.
The BiH Constitutional Court on Saturday rejected an application by the Srpska National Assembly to re-examine the Court's November 2015 decision declaring the Srpska Day, January 9 unconstitutional.
Reviewing a request by the State Presidency Chairman Bakir Izetbegovic regarding the Srpska National Assembly decision to hold a referendum about the Srpska Day, the Court adopted a measure to temporarily suspend the entity parliament's decision.
The temporary measure is supposed to remain in effect until the final decision about Izetbegovic's demands is made.