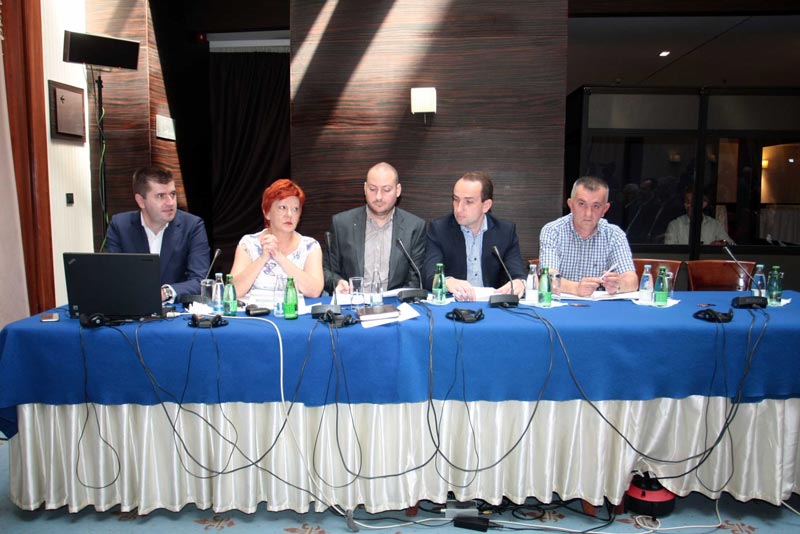 SARAJEVO – 2.5% of the FBiH population are Serbs and not 3.6% as the BiH Statistics Agency announced yesterday.
The FBiH Bureau of Statistics said at today's presentation of the population census results for the area of the FBiH that 70.4% of the population of that Entity are Bosniaks, 22.4% Croats, 2.5% Serbs and 3.6% are others.
Representatives of the FBiH Bureau of Statistics said citing results of the BiH population census published yesterday by the BiH Statistics Agency, which the Republika Srpska bodies and institutions do not recognise, that 2,219,220 residents live in the FBiH.
According to the population census results, 71.2% of the population of the FBiH declare themselves as Muslims, 22.1% as Catholics and 2.5% as Orthodox.
In the FBiH, 635,246 people are employed, which is 34.1% of the population, and 200,326 are unemployed, which is 10.7%.
The secretary of the FBiH Bureau of Statistics, Galib Karacic, said that there are 153,185 non-residents in the FBiH, including non-residents whose census forms were excluded at the beginning of the processing of data out of different reasons, for example, people who were registered multiple times, or who were registered on forms that are invalid or without a barcode.
Data on non-residents for the whole of BiH were also presented today – there are 137,207 non-residents, including 125,207 people registered on invalid census forms.
The population census in the FBiH cost KM 15,470,210, of which amount more than KM 8,000,000 was allocated from the federal budget and the rest was from grants.
The Republika Srpska Parliament last week brought a decision not to accept an illegal and harmful decision on a single programme for the processing of census data brought by the director of the BiH Statistics Agency, Velimir Jukic.
According to the decision, the bodies and institutions of Republika Srpska will not recognise or publish population census results which they consider disputable and which will not produce any legal effects.