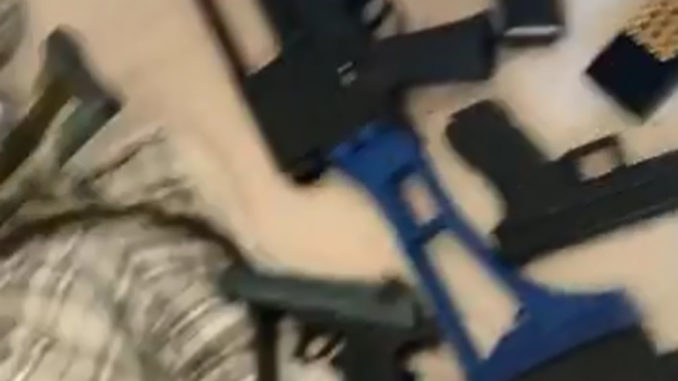 This is the moment a gunman fired shots from his balcony this morning, sending panicked shoppers fleeing before armed police moved in and arrested him.
Shouting wildly from his top-floor flat, the man filmed himself letting off shots inside his home before heading out onto his private walkway.
He then terrified people in the streets below as he brandished what appeared to be a machine gun, rifle and handgun.
Shoppers and pedestrians below jumped for cover as the gunman patrolled his balcony, reports "Daily Mail".