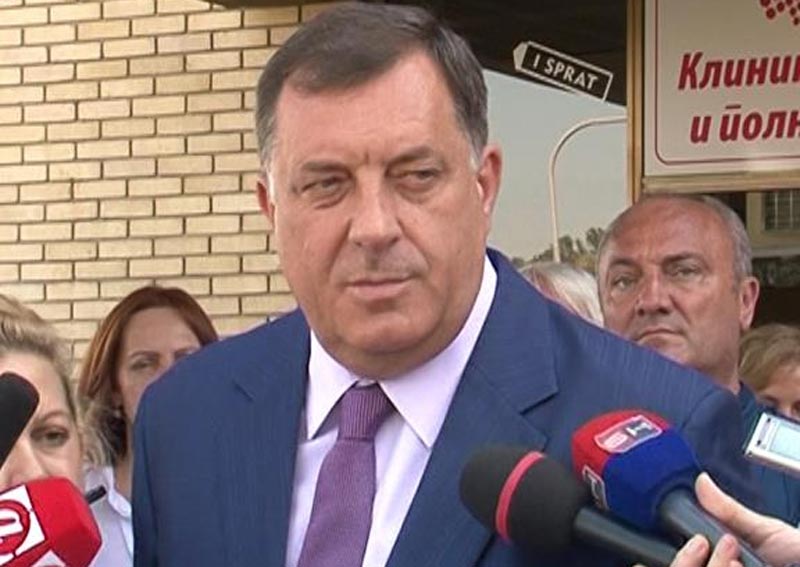 Banjaluka – Republika Srpska President Milorad Dodik said today in Banjaluka that the Republika Srpska Army preserved Republika Srpska, making it strong and stable. Dodik said that the Republika Srpska Army was formed on May 12, 1992, at the call of the people.
"The objective of the Republika Srpska Army was to defend a people who in their history gave their best sons for freedom. The Republika Srpska Army defended its people and realised its objective," Dodik said at the Kozara barracks at a ceremony marking Republika Srpska Army and Veterans' Day.
He said that the Serbian people remember and are grateful to all Republika Srpska Army soldiers.
"We must defend freedom and nurture our tradition. Peace is what we strive for, since only thus can Republika Srpska be preserved," Dodik said.
He said that Republika Srpska is without a doubt a political factor which is focused on preserving the Dayton Agreement.
"Republika Srpska institutions are stable, and Srpska is on the right road. We must pay our respects to all who died and who fought for the freedom of the Serbian people," Dodik said.
Dodik said that Srpska is not wont to belittle anyone, and only desires to be respected in every regard.
"The challenges we are facing are not small and this is why we need to preserve Republika Srpska, peace, freedom and stability," Dodik concluded.
He wished all veterans of the Republika Srpska Army a Happy Army and Veterans' Day, stressing that the traditions of the Homeland War must be nurtured.
The ceremony at the Kozara barracks in Banjaluka was also attended by the Speaker of the Republika Srpska Parliament, Igor Radojicic, the Republika Srpska member of the BiH Presidency, Nebojsa Radmanovic, the Republika Srpska Minister of Labour and Veterans' Affairs, Petar Djokic, and other Cabinet ministers, and the Republika Srpska representatives in the BiH institutions. (SRNA)