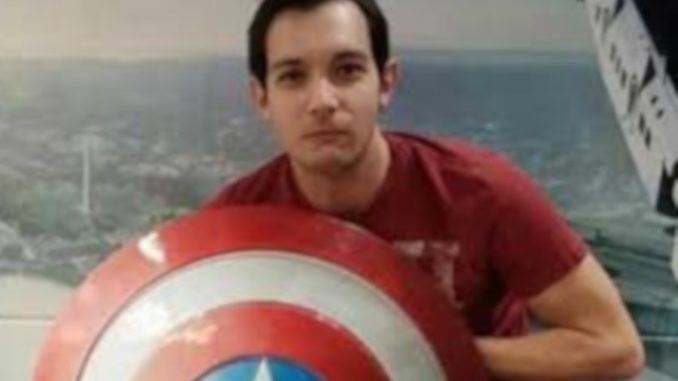 CHESTER — Dino Dizdarevic escaped from war-torn Banjaluka Bosnia and Herzegovina as a child only to become the latest victim of the epidemic of violence in Chester.
Dizdarevic, a 25-year-old chemical engineer who was living in Philadelphia, was found Thursday morning — beaten and strangled to death in an alley behind homes in the 900 block of Parker Street.
"He was definitely a type-A personality," said Drew Owen, a longtime friend of Dizdarevic's. "He was a great guy, always the life of the party anywhere he went. He was one of those guys who would walk into a room and make immediate friends."
Dizdarevic fled Banjaluka, Bosnia and Herzegovina with his family in 1993. A church in Richmond, Ky., sponsored the family, and they settled in Kentucky. Owen said it was ironic that his friend would escape the widespread devastation and ethnic killings in his war-ravaged homeland only to die a violent death in a Chester alley.
Dizdarevic graduated from the University of Louisville in 2011 with a degree in chemical engineering. A young man with a bright future, he moved north after taking a job with a chemical company in New Jersey, settling in Philadelphia about eight months ago, Owen said.
"He had gone out on Wednesday night and never came back," Owen said. "He said he was going out for a couple of drinks with friends and never returned."
His friends in Philadelphia became concerned when Dizdarevic failed to return home and contacted his parents, who still reside in Lexington.
On Friday, Owen received a call from Dizdarevic's mother saying they'd found her son's body in Chester.
"Coming from Kentucky, I've never heard of Chester, Pa.," Owen said. "But I've talked to people from there and they were saying, 'What was he doing down there? He had no chance of coming out of there alive.'"
Chester, with less than 35,000 residents, historically tops the list as one of the most dangerous places to live in the U.S. The illegal drug trade, turf wars and other violent crime makes many law-abiding residents feel like prisoners in their own homes. City patrol officers are spread thin, while a small detective unit struggles to keep pace with its ever-increasing case load.
Last year, 23 of the 33 homicides that occurred in Delaware County were committed in Chester. Nonfatal shootings and reports of shots fired occur almost daily. As of Monday, 11 people — including Dizdarevic — have lost their lives at the hand of another in Delaware County's only city.
Dizdarevic died of multiple blunt-force injuries to his head and asphyxiation, according to the findings of the Delaware County Medical Examiner's office. His death was ruled a homicide.
"It's so sad. He and his family were refugees from Bosnia," Owen said. "They were escaping the war over there and he and his family moved to Kentucky, and then for this to happen."
Owen said the reality of his childhood friend's death has not set in yet.
He and Dizdarevic's devastated parents are looking for answers.
"No one really knows what happened. They said he was going there to meet a friend, but I don't think he knew where he was going," Owen said. "He just moved up there six or eight months ago."
A Facebook page has been set up in Dizdarevic's memory.
Investigators are following several leads, but at this point have not identified a suspect or motive.
By Cindy Scharr