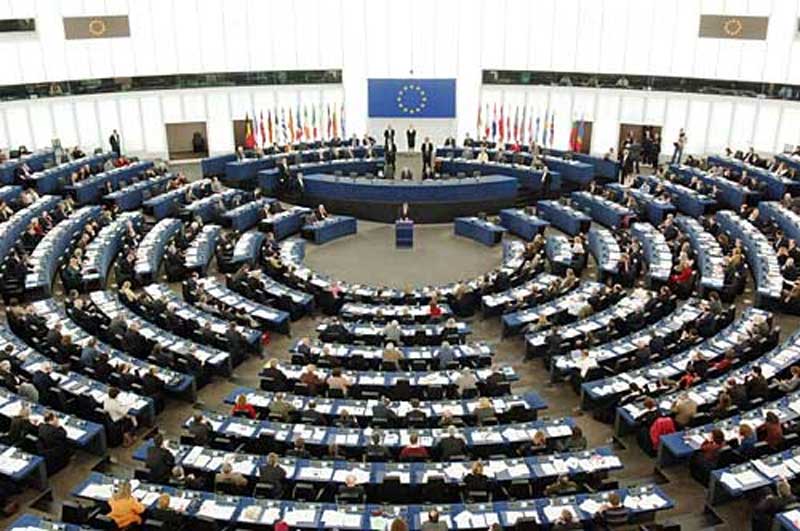 STRASBOURG – The European Parliament, on its plenary session on Wednesday and Thursday will debate and vote on Resolution on 20th anniversary of the Dayton Peace agreement.
At the begging of Resolution Members of the European Parliament will recalls the importance of signing of the Dayton Peace Agreement 20 years ago, remembers all of the tragic victims of the war in Bosnia and Herzegovina and expresses its sincere condolences to families of those who lost their lives.
Members of the European Parliament will acknowledge the positive transformation that Bosnia and Herzegovina has undergone in the past 20 years, from a war-torn country, emerging from conflict, to a state aspiring for membership of the European Union. Also they will repeat the EU's commitment to the European perspective and further accession process of Bosnia and Herzegovina and also of all Western Balkan. MEPs believes that regional cooperation and the European integration process are the best way to promote reconciliation and to overcome hatred and divisions.
Resolution will points out that the European Union and international involvement in this process should be to act as a political initiator, catalyst and facilitator, while the Bosnian stakeholders must maintain responsibility and ownership of the constitutional reform agenda, with the objective to create a new constitutional architecture in Bosnia and Herzegovina, which can on one hand guarantee the legitimate needs of the communities while securing unity and effectiveness.
In Resolution on 20th anniversary of the Dayton Peace agreement it will be underlined that all citizens of Bosnia and Herzegovina must have equal access to all levels of political decision-making.
Resolution will not mention Sejdić-Finci Case or in any word developments regarding reforms in Federation of Bosnia and Herzegovina, or current political crisis connected to Republika Srpska. (European WB)