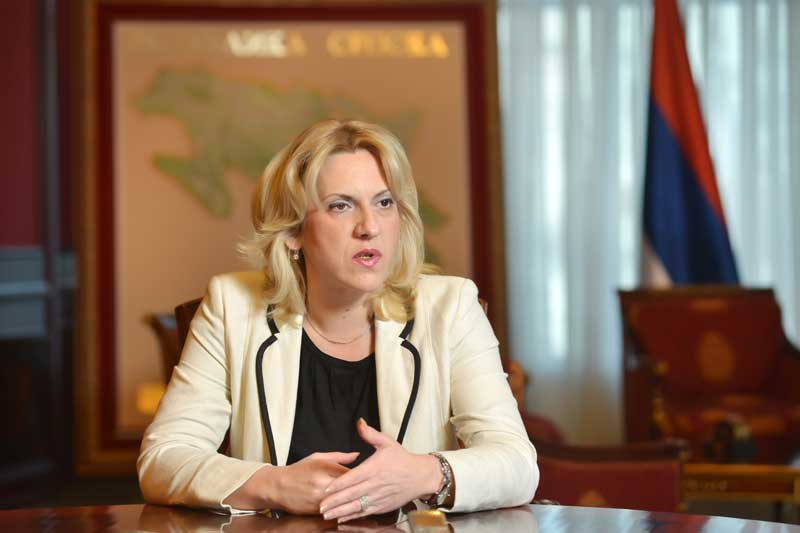 BANJALUKA – Republika Srpska Prime Minister Zeljka Cvijanovic told SRNA that war-mongering rhetoric coming from Sarajevo is as tragic as the silence of the International Community and the absence of condemnation of militant threats coming from Bosniak circles.
"This is one more proof of the unbalanced approach of internationals, and their inability to take a realistic course in treating BiH. We, in Republika Srpska, are not interested in conflicts, we are interested in the progress of Srpska and the protection of our own identity," Cvijanovic told SRNA when asked to comment on continuous provocations coming from the political Sarajevo in connection with a referendum on Republika Srpska Day, including the threats of armed conflict in BiH in which, as they say, Srpska would disappear.
Cvijanovic has stressed that the referendum is exactly one of the instruments for protection against assaults and provocations coming from Sarajevo.
"Things are quite clear – the desire for a referendum will stop as soon as such provocations stop; if they continue – the referendums will go on," said Srpska prime minister.