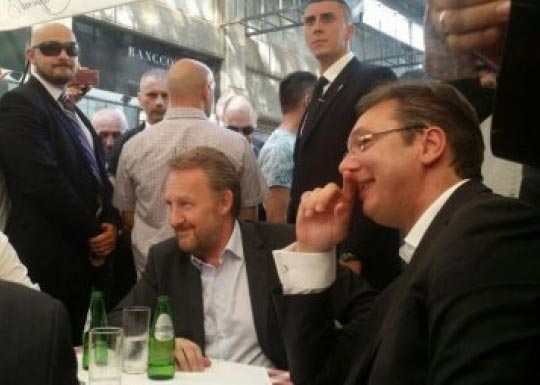 BELGRADE – Serbian Prime Minister Aleksandar Vucic and Presidency of Bosnia-Herzegovina member Bakir Izetbegovic will meet on April 12.
According to Belgrade's Politika daily, the meeting will take place in Mostar, Bosnia-Herzegovina.
The meeting will concern "all open issues, because there is no room for conflicts," government sources have been quoted as saying.
Vucic announced earlier he would meet with Croat and Serb members of the Presidency.
The prime minister will travel to Mostar for a gathering that will also be attended by Slovak, Croatian and Montenegrin presidents, and the U.S. ambassador to Bosnia-Herzegovina.
Izetbegovic, who represents Bosniaks (Muslims) in the Presidency, and Vucic were recently involved in a war of words after the Hague Tribunal announced its rulings in the Karadzic and Seselj trials, and after Izetbegovic said Sarajevo could review its genocide lawsuit against Serbia before the ICJ.