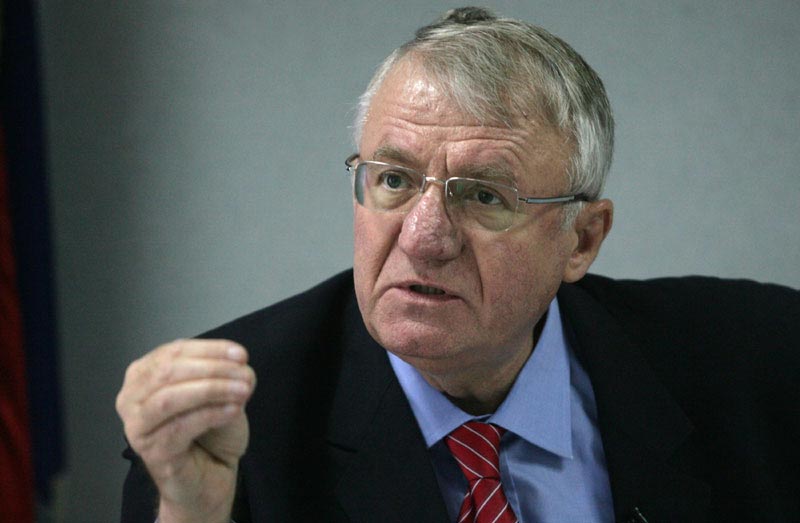 BANJALUKA – Serb Radical Party (SRS) leader Vojislav Seselj has said that while he does not hold citizenship of Bosnia-Herzegovina, he "has a right to it."
Seselj, who was last week acquitted by the Hague Tribunal, made the statement for RTRS – the public broadcaster of the Serb Republic (RS) entity in Bosnia.
He said his right stems from the fact he was born in Sarajevo, while both his parents came from Herzegovina.
"I never had it, but I guess I could get it, I hope via the RS. If I get obstinate, I'll do it, too," Seselj stressed.
Seselj last week in Belgrade submitted his application to be issued with a passport, and said on the occasion that his first trip would be to Zagreb, and then to Sarajevo.
However, the Croatian Interior Ministry (MUP) banned Seselj from entering the country shortly after his acquittal by the Hague Tribunal.
On Wednesday, High International Representative Valentin Inzko told local media that the decision to ban Seselj from entering Bosnia-Herzegovina, made by one of his predecessors in 1998, was still in force.
However, the Austrian diplomat added, if Seselj holds the country's citizenship, the decision was not valid.