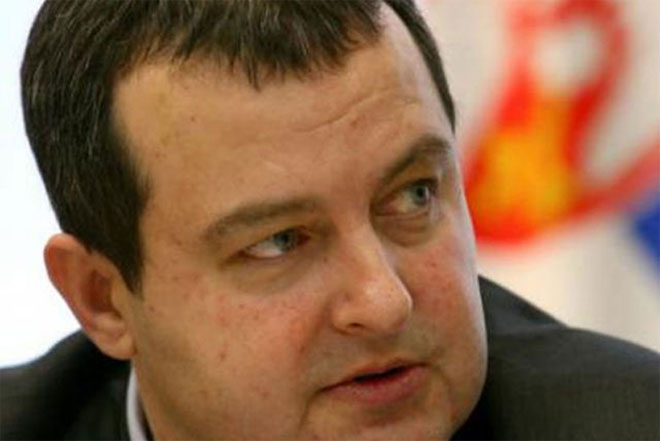 Belgrade – Ivica Dacic, leader of the Socialist Party of Serbia and outgoing prime minister of Serbia, said today that consultations about the composition of the new Serbian government are not being performed in Russia or in any other place outside Serbia.
At a press conference after a meeting of the party presidency, to a question on positioning on Ukraine and whether in recent days he was in Moscow, Dacic responded: "I don't know whence came the information that we were in Russia. You don't go to Russia secretly. I don't know why someone would be ashamed to say they were going to Russia, to the contrary, it would be put forward with pride."
He added that neither in Russia nor in any other place is he leading discussions on the composition of the new Serbian government.
When it comes to Ukraine, Dacic said that the new government will give its stance on that. That stance, he added, must be balanced and in the interest of Serbia.
"The new government that will form certainly will give its official stance on all of this, and it will be based on two points. The first is that Serbia has a traditional friendship with Russia and nothing can disturb this, and on the other hand, Serbia is going on the European path and this is very important for our country. The stance must be very balanced and in our interest," said Dacic.
He stated that many countries that are now in a position to lecture Serbia on Ukraine were the first to recognize the independence of Kosovo, which, as he stressed, was unilaterally declared and absolutely illegal and contrary to international law.
"I think that Serbia is the last country in the world that someone should be lecturing regarding territorial integrity and sovereignty, unless someone believes that Kosovo is a completely independent problem, which they likely believe and is illogical," said Dacic.
He said he did not believe that Ukraine will be the last such issue, because the issue of Kosovo opened Pandora's box.
"However, Serbia did not open Pandora's box, those who opened it should be worried about closing it, and Serbia will do nothing against its own interests," he concluded.(TANJUG)