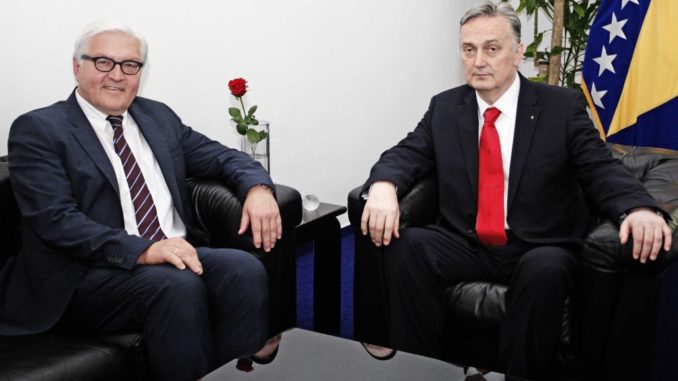 SARAJEVO — The German government has set aside EUR 6 million as emergency assistance to Bosnia-Herzegovina, which is dealing with the consequences of the recent floods.
This was announced in Sarajevo by the German foreign minister.
Frank-Walter Steinmeier, who is on a two-day visit to Bosnia, said that five million will be allocated to a special fund for favorable lending to restore production in small and medium enterprises, as well as for interest-free loans to build houses for families who are now homeless.
After meeting with Minister of Foreign Affairs of Bosnia-Herzegovina Zlatko Lagumdžija, Steinmeier told reporters that a million euros was earmarked for mine clearing operations – a problem that appeared as flood waters swept away many minefields, displacing mines and jeopardizing the safety of many people living along the river basins, such as rivers Bosna and Sava.
Steinmeier urged politicians in Bosnia-Herzegovina to, along with the efforts to rebuild the country, also work to increase the level of political unity in order to move forward on the path to EU membership after October elections.
"The major parties should immediately agree to stimulate changes after elections in October," said the German official, according to the Croatian news agency Hina.
Lagumdžijastated that ordinary people in Bosnia-Herzegovina showed a remarkable degree of solidarity during the floods "and thus taught a lesson to all local politicians."
He also announced the possibility that a donor conference could be held in July.(Tanjug)