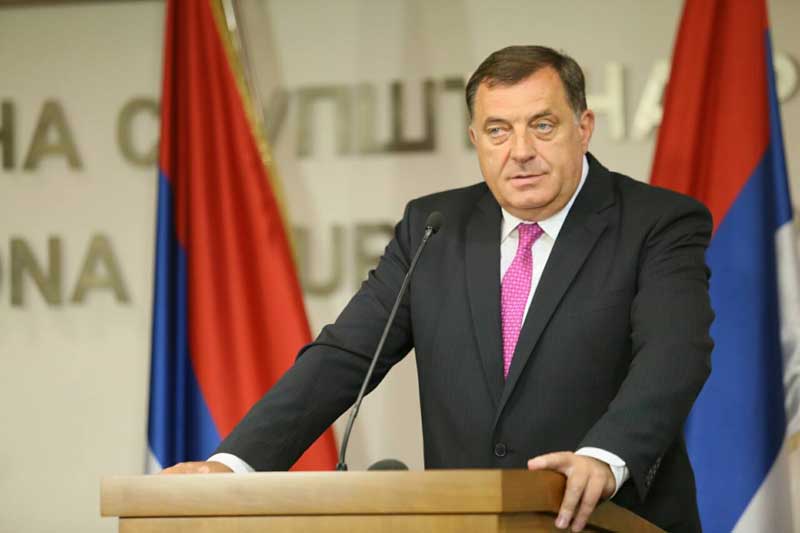 Bijeljina – Republika Srpska President Milorad Dodik has said there will not be another Dayton and that such a thing could not be organised under the current circumstances in international relations.
"The main problem is that what was specified in the Dayton Peace Agreement has never been implemented and what was written down has started to crumble. The blame for non-functioning should be taken only by the international factor, which tried to create an illusion about Bosnia and Herzegovina, but that illusion is constantly falling apart and that's why everyone is trying to create some kind of agreement about it," Dodik told Srna commenting on the messages by some of the former and current international officials that it was time for another Dayton.
It is clear that the support to various gatherings of citizens given by the foreigners and the requests to institute a new constitutional system means that a synchronised action is at hand, Dodik said.
"We mustn't be naive to believe that this has not been coordinated," Dodik said, adding that it was obvious that calls for another Dayton were drawing energy from one centre that had designed those activities.
The Srpska president says the Dayton Peace Agreement as an international treaty must be implemented, and not freely interpreted.
"Republika Srpska has sufficient competences to defend its constitutional position. Only relaxed and softened politics can incur the biggest damage to Srpska, and I am certain that won't happen," underlined Dodik.