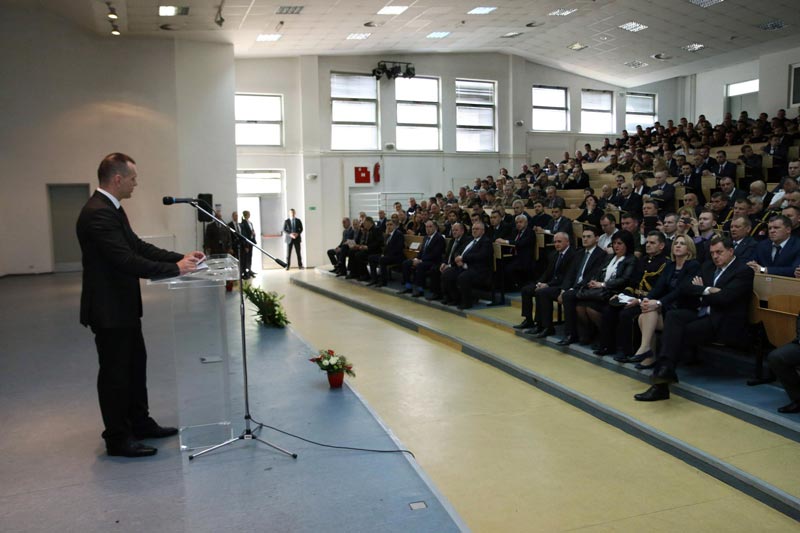 Banjaluka – Republika Srpska Interior Minister Dragan Lukac said that members of the Republika Srpska Ministry of Internal Affairs are proud to celebrate Police Day, April 4, and added that their main goal is to preserve Republika Srpska.Lukac said that the Ministry of Internal Affairs is educating new generations, which will rejuvenate the structure and represent this Ministry in the best possible way.
"When it comes to employment, we carried out a competition and employed 55 graduate students of the High School of Internal Affairs, and a competition for 120 new students is under way," Lukac told reporters after a solemn reception in Banjaluka held on the occasion of Republika Srpska Police Day.
He said that last year the Ministry of Internal Affairs started the project to equip first of all the Support Unit and the Special Unit.
Regarding the cooperation with the Serbian Ministry of Internal Affairs, Lukac said that the cooperation is very good and that they work together when it is necessary to arrest persons evading the prison sentences they have to serve either in Srpska or in Serbia. (SRNA)