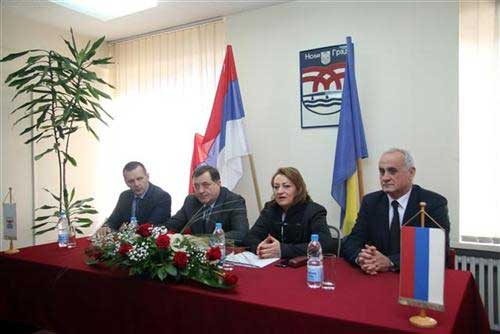 BANJALUKA – Republika Srpska Interior Minister Dragan Lukac has said that RS police will not allow BiH Investigation and Protection Agency (SIPA) to search premises of any entity or local institutions.
He said the Ministry will fully implement decision of RS Government and National Assembly to stop cooperation with BiH Court, Prosecutor's Office and SIPA.
"The action of SIPA in Novi Grad was inappropriate and represented gross violation of cooperation between police agencies. That is why we will not respond to their requests," Lukac told Press RS daily.
He said 400 young people should be hired in RS Ministry of Interior, and that there is continuous work on buying equipment for police.
"We have in disposal young people who graduated from Police High School. When we hire them we will have young, educated personnel," Lukac said.
He added that strengthening of police forces does not lead to secessionism and persecution of political enemies.
RS decided to cut cooperation with state institution after SIPA searched premises of RS police in Novi Grad looking for evidence related to war crimes.