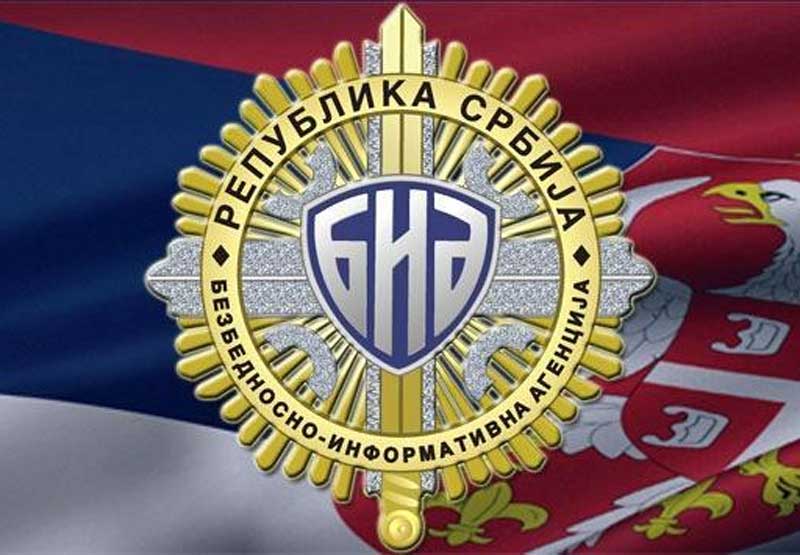 BELGRADE – The Serbian Security Information Agency (BIA) has arrested a foreign intelligence officer in Belgrade.
B92 learned this unofficially and reported it earlier on Friday. The news has since been confirmed.
The Belgrade daily Vecernje Novosti said the BIA cooperated with the Higher Public Prosecution in Belgrade during the arrest operation.
Later in the day, the Prosecution issued a statement confirming that one person has been arrested on charges of espionage.
The suspect in question has dual Serbian and Croatian citizenship, the statement said, adding that the suspect lived and worked in Croatia until 1990, and after that moved to Serbia.
The suspect will be brought before a prosecutor for questioning after the 48-hour detention period expires, the statement said, adding that the public will be informed about the results of the investigation and the facts concerning the case "in a timely manner."
Meanwhile, Croatia-based website index.hr is reporting on Friday evening that the spy caught in Belgrade "worked for the Croatian Military Security Information Agency (VSOA)" and that he over the past "months, perhaps even years" worked on collecting information that "could be of special interest" to the agency.
According to the website, the unnamed spy was lately focused on "(former) JNA (Yugoslav People's Army) officers against whom Croatia either has, or could launch criminal proceedings" – for what the report termed "their (mis)deeds committed during the war in Croatia."
He was also collecting information concerning "the organization and relations inside the Serbian Army (VS)," the website said.
As of Friday evening, Croatia was yet to officially react to the news out of Belgrade.
Earlier in the day, B92 learned that a top Serbian state official would "soon" address reporters regarding this case.