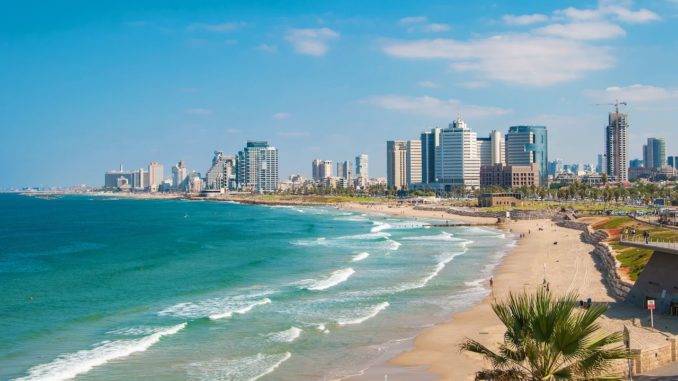 Tucked away in a corner of Europe, amid a continent that is increasingly hostile to the Jewish state, there is a stalwart and spirited nation which boldly continues to buck the trend, defying international pressure as it proudly stands with Israel.
And while most people are perhaps not familiar with Republika Srpska (which the media refers to as the Bosnian Serb Republic), it is time for world Jewry to show greater appreciation for these largely unsung friends of ours.
Not to be confused with its sovereign neighbor Serbia, Republika Srpska is one of two autonomous political entities which constitute Bosnia. With a population numbering 1.5 million people, Republika Srpska has its own president, parliament, executive branch and Supreme Court. Its capital is based in the delightfully charming little city of Banja Luka in northwestern Bosnia, where serene tree-lined avenues are punctuated by vibrant cafes, lush parks and historical monuments.
The other entity which makes up Bosnia is known as the Federation of Bosnia & Herzegovina, and it is under joint Muslim and Croat rule.
This convoluted reality is the legacy of the 1995 Dayton Accords which ended the brutal Bosnian conflict and compelled Muslims, Croats and Serbs to live together in a largely impracticable federal edifice.
If all this sounds confusing, that is because it is.
Indeed, the accords established a three-man presidium for Bosnia which was divided among the three groups, with each community having one representative. Incredibly, Bosnia's presidency, which decides on matters such as foreign policy, is required to operate on the basis of consensus, something that has been severely lacking in the Balkans for centuries. And yet, it is precisely thanks to this bewildering bedlam, and Republika Srpska's principled stand, that Israel won one of its most crucial diplomatic victories in recent years.
Back in November 2011, when the Palestinian Authority sought UN membership as a state, the deciding vote on the Security Council belonged to Bosnia. The Croatian and Muslim members of Bosnia's presidency both supported the Palestinian position, which was hardly surprising given the historic enmity which the two communities had shown to Jews in the past.
Thus, the fate of Bosnia's vote, and the Palestinian proposal itself, boiled down to the position that would be taken on the matter by Republika Srpska.
Thankfully, the Serbs adamantly refused to back the Palestinian initiative, thereby preventing Bosnia's presidium from reaching a consensus on the issue. Consequently, Bosnia's UN representative was forced to withhold support for the Palestinian request, which failed to pass as a result.
In a meeting last week in his office in Banja Luka, Republika Srpska President Milorad Dodik told me of the great pressure that his nation had come under to support the Palestinian cause at the UN.
"We faced very heavy and even difficult pressure to support the Palestinian move," Dodik said, noting that "it even came from some states that were traditionally friendly to Israel."
"Nonetheless, we did not hesitate to adopt a pro-Israel position," he told me, adding that, "I am proud of this stance that we took."
And well he should be. At a time when there is so much hypocrisy and hatred, so much bile and bluster being hurled against the Jewish state, it is refreshing to see that there are still people such as our friends in Republika Srpska who will stand by us. This welcome stance is a reflection of the bonds that have existed between Jews and Serbs, who lived side-by-side in harmony for nearly a thousand years.
In the dark days of the Holocaust, Jews and Serbs died together as well, both of them victimized en masse at the Jasenovac concentration camp by the Nazi-allied Croatian fascists known as the Ustashe.
At a moving annual memorial ceremony held this past Sunday for Jasenovac's victims along the Bosnian- Croatian border, an Israeli delegation led by Modi'in mayor Haim Bibas laid a wreath in memory of the 700,000 Serbs, Jews and Roma who were slaughtered there.
President Dodic and Mayor Bibas delivered speeches to the thousands in attendance, and a Serbian Orthodox bishop and Belgrade Chief Rabbi Isaak Asiel each said prayers in memory of the victims.
As a result of the Holocaust, there are just several dozen Jews left in Republika Srpska. But out of a sense of respect for the role Jews played in the life of the region, the Srpska government will be inaugurating a new Jewish cultural center and synagogue in Banja Luka in June. If that's not real friendship, what is? Moreover, Republika Srpska is one of the only entities worldwide to have an official representative office based in Jerusalem, even as most of Israel's allies insist on operating out of Tel Aviv.
In recent years, Israeli decision-makers such as Foreign Minister Avigdor Liberman and Deputy Foreign Minister Ze'ev Elkin have worked assiduously to bolster the relationship with Republika Srpska. But more needs to be done. It behooves Israel and world Jewry to devote greater energy and effort to strengthening cooperation with Banja Luka and the Bosnian Serbs in fields ranging from tourism to trade to technology.
Republika Srpska has proven itself to be the Jewish state's best friend in Europe, a reliable and sympathetic partner in a part of the world where such traits are increasingly rare. Let us now return the favor and show Republika Srpska the appreciation and support it so richly deserves.
(The Jerusalem Post)

The writer is founder and president of the Israel-Serbia Friendship Association (www.facebook.com/ israelserbiafriendship).