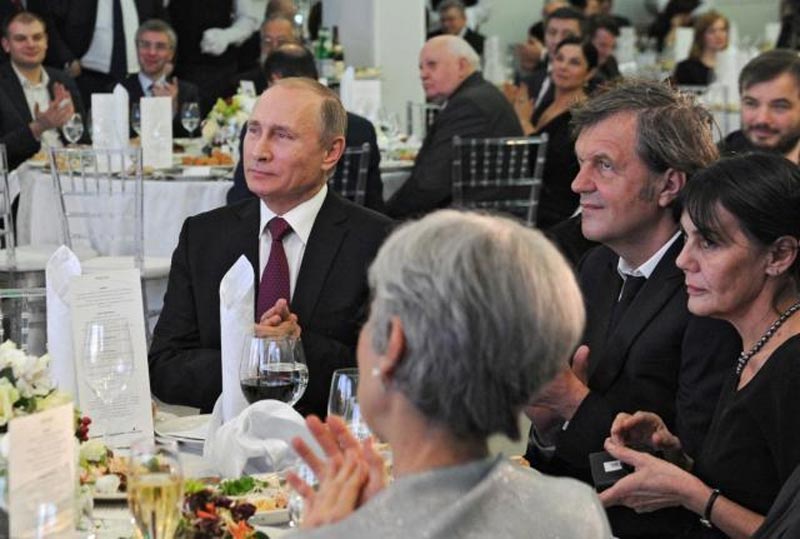 Emir Kusturica, famous Serbian movie director, attended celebration of the Russia Today's 10 anniversary in Moscow on Thursday evening. Kusturica, accompanied with his wife Maja, was at the same table with Russian President Vladimir Putin, Serbian media reported today. Kusturica and his "No Smoking Orchestra" have also taken part in the celebration.
"The journalists working for the RT were developing promising projects designed to help the multi-million foreign audience to learn about Russia", Putin said at the Moscow event. "You honor the best professional traditions, as well as the rich experience of domestic and foreign international broadcasting", he went on.
Former Soviet leader Mikhail Gorbachev also attended RT celebration. Gorbachev congratulated RT and expressed his admiration for the network.
Kusturica has hailed Putin many times in recent years. Once, he called him "tiger with the soul of silk". Earlier this year in his column, movie director praised RT: "Success of this television is breaking of Hollywood-CNN's stereotype, according to which good and bad guys where regularly, black, Hispanics, Russians, Serbs, were the villains, and white Americans, whichever way you like it, are OK!" Independent Balkan News Agency