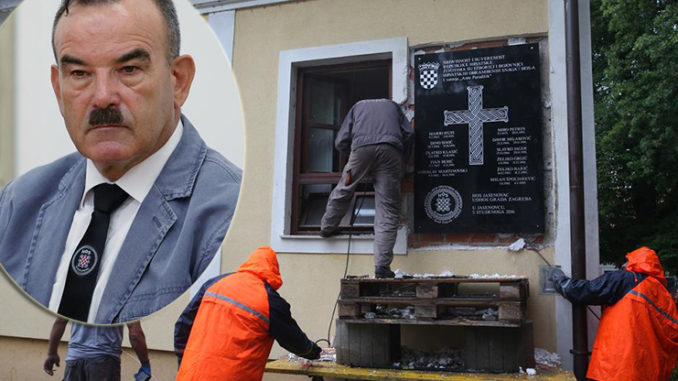 Belgrade – In the Jasenovac Memorial Site, which honours the victims of the Ustasha concentration camp of the Second World War, flowers have been planted to depict a red-and-white checkerboard in the form of an Ustasha symbol, the Latin alphabet letter U, which has triggered sharp criticism of many associations and antifascist groups.
The Association of Freedom Loving Activists insists that the competent institutions react to this act of the Jasenovac Memorial Site management and have the flowers removed, and that those responsible for this kind of provocation be appropriately punished, the media reports.
"When you see flowers planted in red and white squares in the shape of the letter U at the Jasenovac Memorial Site, you aren't sure if you're awake or having a nightmare," reads a press release of the Association.
In the place where people had been detained, tortured and killed for being of the "wrong" nationality and faith occurred a crime that was committed, reads the press release, by those whose symbols were the letter U and red-and-white squares.
The Association recalls that people come to Jasenovac to bow to the memory of innocent victims and then "see a glorification of the genocidal regime which had committed crimes there killing, according to the official records, more than 80,000 people."
Because of the symbolism of Jasenovac, where people "were detained, tortured and murdered not only in the name of the Ustasha, Nazi ideology, but also in the name of the Croatian state and Croatian statehood, and the purity of the Croatian nation," it has to be made sure, for the sake of decency, to not allow in Jasenovac the presence of Croatia's legal state symbols either, such as the flag and coat-of-arms."
The Association cites an example of Germany, which does not install in similar sites its national or state symbols, thereby paying respects to the victims of concentration camps and expressing the regret of the state in whose name the victims were detained, tortured and killed.