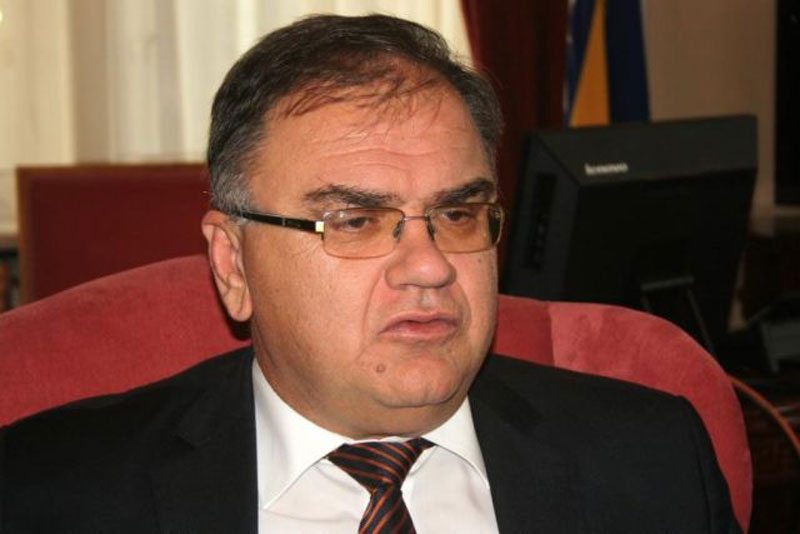 Sarajevo – The referendum on the supposed independence of Bosnia and Herzegovina held on March 1, 1992 and the murder of Serb wedding guest Nikola Gardovic on that day were tragic events that marked the beginning of the war in BiH, and that is why the Serbs will never take part in its celebration, BiH Presidency Chairman Mladen Ivanic told Srna.
"The heinous murder of a Serb at a wedding and the referendum which was held against the will of the Serb people were a prologue to the bloodshed. It is clear and obvious to everyone that there are no politicians from Republika Srpska that could accept this as something normal, and for me, that day which is celebrated as the so-called BiH independence day in some parts of the country, simply does not exist," Ivanic said.
If there is a holiday that deeply bothers and insults Republika Srpska and Serbs in BiH, then that is definitely March 1, said Ivanic.
"I hope for awareness in people, especially in the Sarajevo politicians, and I hope that they will give up on their inappropriate practice of annoying people and being spiteful, and that in the future we will be able to achieve compromise on holidays that would be acceptable for all peoples and citizens of BiH," emphasised Ivanic.
In his opinion, if there is anything serious to be done in BiH, all constitutive peoples should first reach compromise and leave aside any holidays that bother anyone.
On March 1, 1992, Bosnia and Herzegovina held a referendum on independence, where 62.7 percent of Muslim and Croat voters voted for independence and a breakup from the then Socialist Federal Republic of Yugoslavia (SFRY).
The present-day Federation of BiH marks the day as the "independence day" while the Serbs in BiH see it as the day when an illegitimate decision was made by the Muslim and Croat people against the Serb interests.
On March 1, 1992, Serb wedding guest Nikola Gardovic was killed outside the Serbian Orthodox Church at Bascarsija in central Sarajevo, and fire was set to a Serbian flag, which incident portended the civil war in the former Bosnia and Herzegovina.